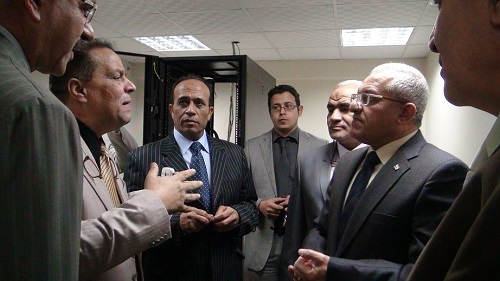 The Acting President of Minia University, Prof. Dr. Gamal E. Abo Elmagd, has formally opened CompChem Lab on 16/12/2014.
The event was attend by Prof. Dr. Awaad F. Ahmed (Dean of Faculty of Science), Prof. Dr. Alaa A. Hassan (Chairman of Chemistry Department), Prof. Dr. Amr M. Mohamed (Vice Dean of Postgraduate Studies & Research), Prof. Dr. Nasr K. Mohamed (Vice Dean of Environmental Affairs & Social Development) and other colleagues.
Dr. Ibrahim, Head of CopmChem Lab, gave a short talk about CompChem Lab and its mission in serving humanity and science. 
Dr. Ibrahim thankfully acknowledges Minia University's President and all staff for supporting his research.